Customer service consultant and trainer. eLearning design. Customer experience consultant, keynote speaker, and author.
Thanks for visiting! I'm Micah Solomon, a customer service consultant, trainer and eLearning training designer, author of five books, and Senior Contributor to
.
Here's what we offer:
Consulting, training, eLearning design (asynchronous training): customer service, customer experience, company culture.
Insights from Ritz-Carlton, Zappos, USAA, Mayo Clinic, and more.
B2B, B2C, internal and external customer service and customer experience. Private sector (retail, tech, hospitality, wholesale, B2B resellers, etc.) government, K-12, higher education, non-profit.
Keynote speaking, virtual keynotes, webinar hosting.
Content creation: webinar series, podcast series, customized training, website and blog content, ghostwriting (full-length books, ebooks, and articles).
All project sizes and budgets welcome.
I respond to inquiries in 30 minutes or less (try me!)
FREE: 10 Elements of Great
Customer Service Cultures
Get Micah's new whitepaper on building a superior
customer service culture.
Micah Solomon and Associates work with nearly all sizes of companies,
from tiny to massive. (Truly! We love small companies and projects.)
Some of our better-known clients include: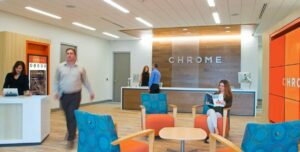 CHROME is an innovative credit union in Washington County, Pennsylvania with three physical locations and a strong digital presence in its marketplace. As part of a major rebranding, which included a name change and facilities overhaul, CHROME engaged us to work with them to take their customer service ("member service," in credit union parlance) to a never-before-achieved level.
What is recognition? It's being seen, literally and figuratively, being acknowledged, being welcomed, and being appreciated. Giving your customers recognition is essential for nearly every type…
Read More
Micah Solomon

|

Senior Contributor

Customer service consultant & keynote speaker
'My Boss Wants To Only Hire Great-Looking Customer Service Employees.'
A Customer Service Consultant Weighs In On This And Other Customer Service Questions
It feels like I get asked between 1.5 and 3,000,000 questions about customer service every month. I certainly don't mind; it's my favorite subject, bar none. Sometimes these questions come up in my professional capacity (as a customer service consultant and customer service turnaround expert); sometimes they're just from a friend who knows I'm obsessed with this stuff.