Micah works with nearly all sizes of companies, from tiny to massive. Some of our better-known speaking clients include:
Micah offers keynote speeches, half-day workshops, webinars, and training on the following topics, customized to your specific audience, business situation, and challenges. Micah travels throughout the U.S. and around the world. He works independently and through reputable speaker bureaus. His areas of focus are as follows:
Customer Service • Customer Experience • Hospitality • Consumer Trends • Millennial Customers • Company Culture and Culture Change • Customer Service Culture • Business Growth • Entrepreneurship and Intrapreneurship • Leadership • Innovation • HR, Talent Management and the Customer Experience • Sales as Powered by Service • B2B and B2C Customer Service Essentials • Patient Experience and Patient Satisfaction
See full list ↓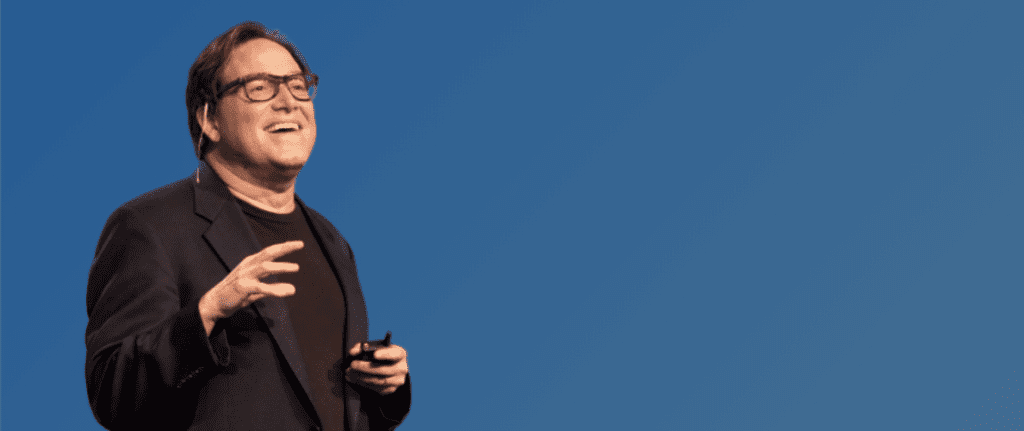 Watch Micah's Keynote Speaking Reel
Book Micah to speak at your event (or just find out more)
Here's what people say about Micah:
I'd go anywhere to hear this true business and customer service celebrity speak.

Hollis Tibbetts

Software Strategy Director for Global Mergers and Acquisitions, Dell Inc.

Micah Solomon is my go-to expert on exceptional customer service and building a customer-focused culture.

Herve Humler

Co-founder and Emeritus Chairman, The Ritz-Carlton Hotel Company

Micah Solomon conveys an up-to-the minute and deeply practical take on customer service, business success, and the twin importance of people and technology

Steve Wozniak

Apple co-founder

Micah Solomon has repeatedly been our top-rated speaker. At five events in a row, so far.

J.D. Peterson

VP Marketing, Zendesk

The service revamp we've undertaken with Micah Solomon & Associates has created an elevated level of Member Service that's an essential part of CHROME FCU. Our unique service standards and approach have been universally applauded and even imitated by our competitors, and we're now two-time winners of "Best Credit Union" as well as "Best Mortgage Lender," beating out even PNC Bank, a national bank 500 times our size.

Robert J. Flanyak, CPFC ®

President, Chief Executive Officer CHROME • Banking That Shines

Micah reminds us why caring about your customers (and treating them that way) is not just something that feels good, it's good business.

Seth Godin

Author of Purple Cow and Tribes

Not only does Micah get it, he knows how to sell it! He is a thoroughly enjoyable and informative authority on the critical fundamentals of providing outstanding hospitality to our guests. Our GM's really enjoyed his presentation at our recent annual meeting.

Eric Calderon

Chief Operating Officer, Auberge Resorts

Micah is engaging and entertaining while providing specifics on what a client experiences when organizations implement strict rules and policies without a customer-first approach. You will leave with very practical ideas on how to improve your company's client experience.

Michele Livingston

Senior Vice President and Regional Retail Manager, Umpqua Bank

Micah Solomon is a keynote speaker who is wired to the changing expectations of today's consumers, and his lessons on customer loyalty are fresh and relevant!

Linda M. Gobler President

Michigan Grocers Association

Micah Solomon is one of the very few speakers who are enjoyable and informative at the same time.

Eric Kline

The Payroll Group Annual Conference

Micah Solomon was this year's Keynote Speaker for our Annual Summit in Irvine California. He delivered a meaningful, thought-provoking, humorous, content-rich address full of practical strategies we could integrate into our business plans to improve customer experience. In post meeting surveys he received very positive responses. Micah was also very helpful in promoting the event through his marketing channels — I wholeheartedly recommend him and his presentation.

Andy Davidson

Chair: Active Members SYTA Travel Association

Bring Micah to your organization to hear what he has to say. It will change your business. He has written the book on customer service, literally.

Jon Mueller

General Manager 800-CEO-READ

Micah Solomon's message is one that is especially timely for law firms, as they seek to maintain the loyalty of their "customers" (i.e., the clients) and provide value in an increasingly competitive legal services environment. In Micah's live presentation his common sense teachings of the basic lessons of customer service are presented with deftly humorous illustrations that are useful in raising the consciousness of lawyers and support staff to the perspective of what our interactions with clients are like from a customer perspective. For a law firm or any professional services firm, Micah's advice puts an appropriate and sharp focus on the service aspect that is so central to our profession and business.

Edward O'Connell

Partner, Dow, Lohnes

Micah Solomon gave a powerful, entertaining, and most importantly educational presentation at our international headquarters. He shared his insights on exceptional customer service–a topic that is critical for non-profit and for-profit organizations alike. Micah's presentation provided clear strategies for the team so we can utilize the fundamentals to build a five-star customer service organization here at Operation Smile. In the current economy, creating and retaining loyal donors is critical to the long-term delivery of services to children with cleft lips and cleft palates around the world. Many thanks to Micah for his presentation — the concepts he shared with Operation Smile will help us differentiate ourselves and win our donors' loyalty.

Jann Schultz

Director of Donor Relations Operation Smile

I was really impressed with the level of detail (and the memorable examples, positive and negative) you presented during your talk. Learning from the wisdom of–and occasional missteps–of companies like The Ritz-Carlton, Starbucks, Netflix, and more is extremely enlightening. I was also heartened that your approach is truly hands-on: you are one of the few speakers/consultants who has really practiced what he preaches; the examples from your own entrepreneurial experiences were a wonderful part of the presentation. The takeaways for my team were supremely practical–and we're already making use of them, for example, learning to better focus on the beginning and end of your customer interactions since they stick in memory disproportionately. I have already recommended you to other business owners and executives, and will continue to do so to any sized company or industry that is seeking ways to grow their business through the power of customer service.

Brian Schoenbaechler

Managing Partner IntegraCore

Micah Solomon is an engaging speaker with a fascinating story to tell. The way he built a highly successful business in a very competitive field — and the way he uses that story to illustrate crucial principles of taking care of customers–is a perennial hit. His message resonates to an extent I've rarely seen. I highly recommend him.

Professor Frank A. Philpot

George Mason University School of Management
Speaking Topics
(available as keynote, webinar, or workshop)
Ignore Your Customers
(And They'll Go Away)
The Heart of Hospitality:
Leadership and Frontline Secrets
Kickstarting a Culture of Innovation
Internal Customer Service:
Serving The People Who Serve Our Customers
Millennials & Gen Z Customers:
Serving–and profiting from–the largest generation in history
The Jetsons Effect:
Building A Future-Ready Customer Service Experience
Turbocharge Growth Through Entrepreneurship and Intrapreneurship
Powering Sales Success Through Service
A Spy in the House of Business™
Exceptional Service,
Exceptional Profit
Industries of Particular Focus and Interest:
The Automotive Industry

Associations and Franchisee Groups

The Automotive Industry and Automotive Retailing

B2B, the Building Trades, and Manufacturing

Country Clubs, Athletic Clubs, and related Membership Organizations

Entertainment and the Music Industry

Financial Services

Government – Federal, State, Municipal & Local, as well as Contractors to these Entities

Healthcare, Hospitals, and Medical Practices (Patient Satisfaction and Patient Experience)

HNWI-focused organizations and industries

Higher Education and K-12 Education

Homecare and Assisted Living

The Hospitality Industry (clients include some of the great hotels and brands of our time)

The Insurance Industry

Real Estate

Retail, Ecommerce, and Omnichannel

Retail Banking and Credit Unions

SaaS

Spas, Salons, and related operators in the Service Industry

Technology, IT, Information Services

The Travel Industry

The Hospitality Industry (clients include some of the great hotels and brands of our time)

The Insurance Industry

Law Firms & The Legal Industry

Marketing and PR Firms

Mortuary services and Deathcare

Nonprofit Organizations and Philanthropies

Real Estate

Retail, Ecommerce, and Omnichannel

Retail Banking and Credit Unions

SaaS

Spas, Salons, and Related Operators in the Service Industry

Technology, IT, Information Services

The Travel Industry
Customer Service Expert Micah Solomon
Micah Solomon is one of the world's leading authorities and hands-on consultants specializing exclusively in customer service, company culture, and the customer experience. He's been named by The Financial Post "The New Guru of Customer Service Excellence," and he specializes in creating five-star customer service with an eye toward bottom line results. Micah is a bestselling author, consultant, and keynote speaker, and his books have been translated in more than a half-dozen languages and are the recipients of multiple awards. Micah is a frequent and prominent contributor to Forbes.com and Inc.com on the subjects of customer service, the customer experience, and company culture, and his expertise has been featured in Bloomberg BusinessWeek, ABC, CBS, NBC, CNBC, and the Harvard Business Review.
Book Micah to speak at your event (or just find out more)
Associations
NFLPA (National Football League Players Association)
Michigan Grocers Association
PICPA (Pennsylvania Inst. of CPAs)
Aviation
WACRA (80 airlines' joint customer support organization)
Banking and Financial Services
SunTrust Retail Banking Summit
Microsoft Banking Conference (Moscow)
B2B and Manufacturing
Allied Steel Buildings
Brainshark
City And State Government
The City of Asheville, (NC)
Contact Center And CRM Events
Microsoft Dynamics CRM Launch
MBCE Denmark
Talentum Events (Helsinki)
Zendesk (Nationwide multi-city tour as their "customer service hero")
Education: K-12
Tacoma (Washington) Public School System: (seminars/training for Principals and Support Staff)
Buena Park School District (Orange County, CA) (district-wide customer service initiative)
Entrepreneurship
Entrepreneurship Program, Brown University
Entrepreneur Organization (EO)
Healthcare
Cleveland Clinic
MedHOK
Prohealth Primary Practice
Higher Education
Brown University
George Mason University
Hospitality Industry
Auberge Hotels and Resorts
Capella (Solis) Hotels
Hospitality Design Expo & Summit
Scandic Hotels (Copenhagen)
Relais & Chateaux North America
Virgin Hotels
Insurance Industry
BHS Insurance
Capitol Benefits
W. R. Berkley Corporation
Law Firms, Legal Industry
Dow Lohnes, PLLC, Attorneys At Law
Not For Profit
Operation Smile
FINEOS
Capitol Benefits
Carolina Senior Marketing
Patient Experience
Cleveland Clinic (Opening Keynote Speaker, Patient Experience Summit)
Photography Industry
Panasonic National Dealers' Summit
Photo Marketing Association Annual Conference
Professional Firms
ECG Management Consultants
PICPA (Pennsylvania Inst. of CPAs)
Retail
Walmart
EasyFairs Citywide Retail Conference (Stockholm)
Retail Customer Experience Summit
Telecom
Cox Communications
Nextiva
Technology
Nuance
Oracle
Microsoft (multiple keynotes)
Zendesk
Theme Parks
U.S. Government
U.S. Patent and Trademark Office (USPTO)
The Office of the Comptroller of the Currency (OCC)