Here's hoping Walgreens, CVS, and/or Rite Aid don't spit in my prescription bottles after hearing this podcast,  but it was a fun and raucous interchange with Micah Solomon (that's me), Bob Phibbs, and James Bickers on questions of retail loyalty programs (and actual loyalty!) , customer service, branding, Victoria's Secret,  and more.  Live (more or less) today from Retail Customer Experience. Click on the player or this link for your choice of playing it live or downloading it.
See Micah in action — including video and free resources — at https://micahsolomon.com. Or, click here for your own free chapter  of Micah's new book,  High-Tech, High-Touch Customer Service (AMACOM Books) and Micah's #1 bestseller, Exceptional Service, Exceptional Profit: The Secrets of Building a Five-Star Customer Service Organization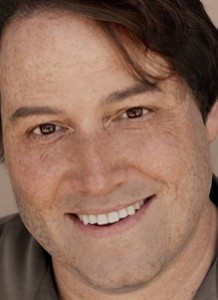 Micah Solomon, author of "High-Tech, High-Touch Customer Service", is the customer service strategist and business keynote speaker termed by the Financial Post "a new guru of customer service excellence." Solomon is a top keynote speaker, strategist, and consultant on customer service issues, the customer experience, and company culture — and how they fit into today's marketing and technology landscape. An entrepreneur and business leader, he previously coauthored the bestselling "Exceptional Service, Exceptional Profit".
———————————————————–
"Micah Solomon conveys an up-to-the minute and deeply practical take on customer service, business success, and the twin importance of people and technology." –Steve Wozniak, Apple co-founder
Micah Solomon • Author-Speaker-Strategist • Customer Service – Marketing – Loyalty – Leadership
See Micah in action — including video and free resources — at https://micahsolomon.com. Or, click here for your own free chapter  of Micah's new book,  High-Tech, High-Touch Customer Service (AMACOM Books) and Micah's #1 bestseller, Exceptional Service, Exceptional Profit: The Secrets of Building a Five-Star Customer Service Organization