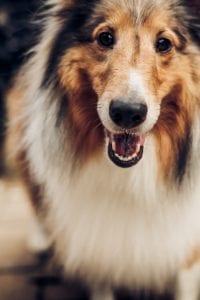 I hear (and witness) some phenomenal customer service and hospitality stories as a customer service and hospitality consultant, author, and keynote speaker.
Still, of all those great customer service stories, this one story, above nearly any other, blew my mind. It's a story of a small but intentional act of heroic customer service and proactive hospitality. And it's particularly lovely that it comes from a modest, extended-stay property: the Hyatt House in Herndon, Virginia.
A dog walks into a hotel lobby
Put yourself in this scene. You're walking by the front desk at the Hyatt House (an economically priced, extended-stay hotel brand that Hyatt carved out recently from its AmeriSuites acquisition).
Out of nowhere, a dog bounds up to the hotel's front desk, wagging his tail. You watch the desk agent lean over and toss a rolled newspaper into the dog's mouth. The dog then walks away down the hall and the desk agent goes back to work processing paperwork for the next guest in front of him.
A colleague and a collie
Let's let Sara Kearney, Hyatt's Senior Vice President for Brands tell us what in the world was going on. "Turns out, Mrs. So and so [the dog's owner] had just sold her house after 40 years and–like many of our guests at Hyatt House–is in a sort of limbo before moving into her first empty-nester. So my colleague at the front desk ( at this point in the interview I had to confirm that she said "colleague," not "collie" ) was trying to help her maintain her routine.
The dog jogs on over from her hotel room to the front desk, gets the newspaper just like he did when he lived in the house and takes it to her every morning. Vladimir, the front desk agent in question, always saves that paper for the dog before handing out the rest of the papers to the other guests. "
**** An extended-stay brand like Hyatt House is especially important in terms of the power of positive service. Why? Because somebody who is in an extended-stay situation is likely to be a bit out of sorts. The recently divorced. People on long job assignments away from their families. People whose houses have sold and their new home isn't ready yet. This is a situation where the psychological realities of a customer's life can be weighing heavily on their perception of the goods and services you are providing. And where service""hospitality– like this can shine.