Ask a kid a stupid question and you may get a smart answer. My son was asked this question as a baseline warmup on a test:
"Can birds fly?"
His answer is a classic:
"It depends on the bird.  Penguins, for example, are flightless."
Clearly, at age seven he wasn't at that point so many of us reach, where we automatically dumb our answers down to match the limited expectations of testmakers and other constricted grownups.
Be careful: It's easy to drive your employees to this state of brain-numbness. You do it it when you only ask them questions that, in your mind, have an already-known answer.  When you define best practices without explaining what makes these practices "best," and without providing encouragement and latitude to find or create a better ("bestest?") practice where appropriate.
It's a moral imperative to let employees be involved in the design of their work, in a real and meaningful way.  So don't feel that you have to dumb things down for them.  Your employees, in fact, may actually be smarter or more resourceful than you. And you'll get a lot more out of the money you pay them if you anticipate this possibility.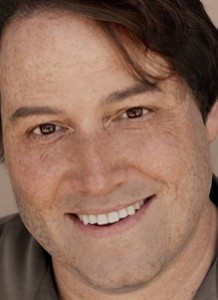 Micah Solomon, author of "High-Tech, High-Touch Customer Service", is the business keynote speaker, author, and customer service expert termed by the Financial Post "a new guru of customer service excellence." Solomon is a top keynote speaker, strategist, and consultant on customer service issues, the customer experience, and company culture — and how they fit into today's marketing and technology landscape. An entrepreneur and business leader, he previously coauthored the bestselling "Exceptional Service, Exceptional Profit".
———————————————————–
"Micah Solomon conveys an up-to-the minute and deeply practical take on customer service, business success, and the twin importance of people and technology." –Steve Wozniak, Apple co-founder
Micah Solomon • Author-Speaker-Strategist • Customer Service – Marketing – Loyalty – Leadership
See Micah in action — including video and free resources — at https://micahsolomon.com. Or, click here for your own free chapter  of Micah's new book,  High-Tech, High-Touch Customer Service (AMACOM Books) and Micah's #1 bestseller, Exceptional Service, Exceptional Profit: The Secrets of Building a Five-Star Customer Service Organization