Don't pretend you care — or a customer may call your bluff.  Let me illustrate.
I recently booked a reservation at a spendy and apparently well-regarded hotel, located in a major American city and boasting a complete concierge staff. In other words, a hotel that should be up to any challenge a guest could throw at it.
I had no plans to throw any particular challenges their way. But then I received a pre-arrival email from the GM inviting incoming guests to "write back to me with any requests you may have — even attach a photo of something special to you that you'd like us to provide on your visit."
I thought this was lovely — fantastic, really.  And  I replied with a simple–simple!–request.
Nobody answered.
I tried again.  Again, not a word.
On my third try, I got a reply (this is now well into the second day of effort on my part).
"No, we do not carry that" was the single, less-than-a-sentence reply.
======
Fine.  I don't mind brown-bagging it, but why pretend otherwise?
When you're in business and you claim to care/to be willing to go the extra mile/to customize,  you'd better mean it.  Or you're shooting yourself in the foot, Maxwell Smart.
© 2012 Micah Solomon, author of High-Tech, High-Touch Customer Service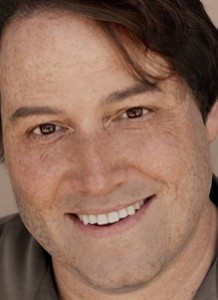 Micah Solomon, author of "High-Tech, High-Touch Customer Service", is the customer service strategist and business keynote speaker termed by the Financial Post "a new guru of customer service excellence." Solomon is a top keynote speaker, strategist, and consultant on customer service issues, the customer experience, and company culture — and how they fit into today's marketing and technology landscape. An entrepreneur and business leader, he previously coauthored the bestselling "Exceptional Service, Exceptional Profit".
———————————————————–
"Micah Solomon conveys an up-to-the minute and deeply practical take on customer service, business success, and the twin importance of people and technology." –Steve Wozniak, Apple co-founder
Micah Solomon • Author-Speaker-Strategist • Customer Service – Marketing – Loyalty – Leadership
See Micah in action — including video and free resources — at https://micahsolomon.com. Or, click here for your own free chapter  of Micah's new book,  High-Tech, High-Touch Customer Service (AMACOM Books) and Micah's #1 bestseller, Exceptional Service, Exceptional Profit: The Secrets of Building a Five-Star Customer Service Organization