Receptionist. Host/hostess. Greeter…
…In many businesses, it's the front desk receptionist, the hostess, or another human greeter who welcomes and bids farewell to visitors, whether in person, on the telephone, or via email.
So, it's crucial that the person in this position convey a warm welcome when customers arrive and a gracious, heartfelt farewell when they leave; the handling of these two moments is key to your brand's image. This is why inbound and outbound reception is best handled by a skilled, trained, and motivated veteran with great customer-focused traits.
And yet, company after company treats reception as an entry-level, stepping-stone position. 
This approach is, inevitably, a slow-motion business catastrophe.  Because, whatever you call it, ''First and Last Impression Creator'' is among the most important positions in your enterprise.
I suggest you follow the lead of great brands like Ritz-Carlton.  Nobody — nobody — is allowed to represent the Ritz-Carlton brand to guests without having gone through a rigorous 21-day training period, at a minimum. Because, to customers, every employee is the brand.  This includes, in a very central way, the first and last person the customer encounters.
© 2012 Micah Solomon, author of High-Tech, High-Touch Customer Service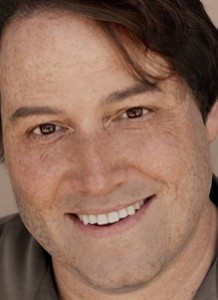 Micah Solomon, author of "High-Tech, High-Touch Customer Service", is the customer service strategist and business keynote speaker termed by the Financial Post "a new guru of customer service excellence." Solomon is a top keynote speaker, strategist, and consultant on customer service issues, the customer experience, and company culture — and how they fit into today's marketing and technology landscape. An entrepreneur and business leader, he previously coauthored the bestselling "Exceptional Service, Exceptional Profit".
———————————————————–
"Micah Solomon conveys an up-to-the minute and deeply practical take on customer service, business success, and the twin importance of people and technology." –Steve Wozniak, Apple co-founder
Micah Solomon • Author-Speaker-Strategist • Customer Service – Marketing – Loyalty – Leadership
See Micah in action — including video and free resources — at https://micahsolomon.com. Or, click here for your own free chapter  of Micah's new book,  High-Tech, High-Touch Customer Service (AMACOM Books) and Micah's #1 bestseller, Exceptional Service, Exceptional Profit: The Secrets of Building a Five-Star Customer Service Organization