In today's Yelpified-social media saturated world, is customer service the new marketing? I am delighted to announce that on November 28 I'll be participating in a live, online debate on this subject as a business keynote speaker and author courtesy of  Software Advice analyst Ashley Furness.   I will be joining three other thought leaders to talk about the relative value of customer service versus marketing spend, with Ashley moderating.
The event takes place on November 28 at 1 p.m. Central. Visit Ashley's Google+ page on the day of the event to watch live and chime in with your own questions in the newsfeed.
Hope to see you there!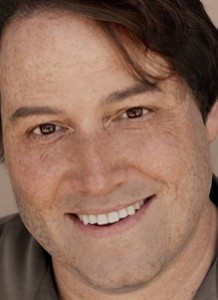 Micah Solomon, author of "High-Tech, High-Touch Customer Service", is the business keynote speaker, author, and customer service expert termed by the Financial Post "a new guru of customer service excellence." Solomon is a top keynote speaker, strategist, and consultant on customer service issues, the customer experience, and company culture — and how they fit into today's marketing and technology landscape. An entrepreneur and business leader, he previously coauthored the bestselling "Exceptional Service, Exceptional Profit".
———————————————————–
"Micah Solomon conveys an up-to-the minute and deeply practical take on customer service, business success, and the twin importance of people and technology." –Steve Wozniak, Apple co-founder
Micah Solomon • Author-Speaker-Strategist • Customer Service – Marketing – Loyalty – Leadership
See Micah in action — including video and free resources — at https://micahsolomon.com. Or, click here for your own free chapter  of Micah's new book,  High-Tech, High-Touch Customer Service (AMACOM Books) and Micah's #1 bestseller, Exceptional Service, Exceptional Profit: The Secrets of Building a Five-Star Customer Service Organization