Customer Service Turnaround Experts, Customer Experience Consultants, Keynote Speaker, and Author
Micah Solomon is a customer service consultant, customer service turnaround expert, keynote speaker, trainer, bestselling author of five books, and Senior Contributor to
.
Micah Solomon & Associates offer transformation initiatives, consulting, training, workshops, and keynote presentations, all focused on customer service, customer experience, company culture, and culture change for organizations of nearly every size. Also offered: content creation and co-writing (ghostwriting) of books, articles, and blog posts.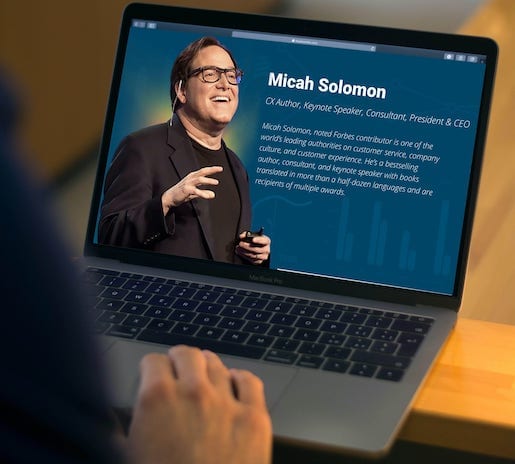 Meet Micah and see him in action!
Micah Solomon and Associates work with nearly all sizes of companies, from tiny to massive. Some of our better-known clients include: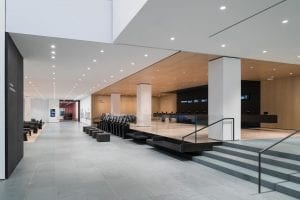 As part of the iconic New York institution's recent, internationally acclaimed $480 million renovation, we were engaged by MoMA to undertake an overhaul of the institution's customer service standards and practice, both in the museum and in its retail operation
Micah Solomon

|

Senior Contributor

Customer service consultant & keynote speaker
'My Boss Wants To Only Hire Great-Looking Customer Service Employees.'
A Customer Service Consultant Weighs In On This And Other Customer Service Questions
It feels like I get asked between 1.5 and 3,000,000 questions about customer service every month. I certainly don't mind; it's my favorite subject, bar none. Sometimes these questions come up in my professional capacity (as a customer service consultant and customer service turnaround expert); sometimes they're just from a friend who knows I'm obsessed with this stuff.